Budget Transparency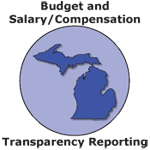 CFISCAL YEAR BOARD APPROVED BUDGETS
2021-2022
Board Approved OIA 2021-2022 Budget - General Appropriations Act
2020-2021
Board Approved OIA 2020-2021 Amended II Budget - General Appropriations Act as amended June 2021
2020-2021 Amended Budget
2020-2021 BOARD APPROVED BUDGET
2019-2020
2019-2020 AMENDED BUDGET
2019-2020 Amended Budget
2019-2020 BOARD APPROVED BUDGET
2018-2019
2018-2019 BOARD APPROVED FINAL AMENDED BUDGET
2018-2019 BOARD APPROVED BUDGET
ECLP
ECLP Educational Goal Progress
OIA Extended COVID-19 Learning Training Report
OIA Extended COVID-19 Learning Reconfirmation Meeting Dec. 2020
OIA Extended COVID-19 Learning Reconfirmation Meeting Nov. 2020
OIA Extended COVID-19 Learning Reconfirmation Meeting October 2020
Extended COVID 19 Learning Plan for OIA
OIA COVID-19 Preparedness_Response Plan with Workplace Plan
PERSONNEL EXPENDITURES
2019-2020 Personnel Expenditures
CURRENT OPERATING EXPENDITURES
2019-2020 OPERATING EXPENDITURES
EDUCATIONAL SERVICE PROVIDER EXPENDITURES
2019-2020 Transparency Expenditure
2019-2020 OPERATING EXPENDITURES
CURRENT BARGAINING AGREEMENTS
Teachers, Secretaries, and Administration have no Collective Bargaining Agreements
EMPLOYER SPONSORED HEALTH CARE PLANS
Health Care Application Form
Health plan booklet
AUDITED FINANCIAL STATEMENTS
2019-2020 Audited Financial Report
2018-2019 AUDITED FINANCIAL REPORT
2017-2018 AUDITED FINANCIAL REPORT
ACCOUNTS PAYABLE CHECK REGISTERS
2019-2020 Check Resister
MEDICAL BENEFIT PLAN BIDS
Because our staff is hired through a third-party vendor, we did not request medical benefit plan bids.
PROCUREMENT OF SUPPLIES
Procurement of Supplies
EXPENSE REIMBURSEMENT POLICY
Reimbursement of Expenses
STATEMENT OF REIMBURSED EXPENSES
Staff is hired through third-party vendor.
2019-2020 There were no expenses incurred by any board members of the district.
LIST OF EMPLOYEES EARNING A SALARY OVER $100K
We did not have an employee with a salary exceeding $100,000 for 2019-2020
EMPLOYEE COMPENSATION INFORMATION
The District does not employ a superintendent.
Mr. Saber is listed in the EEM as the Lead Administrator
Top Administrator 2020-2021 Salary = $95,000 - 2020-2021 Benefits = $7,500 -2020-2021 Medical/Dental/Vision Benefits = $0.00 - waived.
District Paid Association Fees
2019-2020 District Paid Association Fees were $4,230/-
2019-2020 Check Resister
District Paid Lobbying Costs
There were no district paid lobbying costs for 2019/2020.
Deficit Elimination Plan
The district has not incurred a deficit.
District Credit Card Information
The district does not have district credit cards.
District Paid Out of State Travel Information
District did not pay anyone for out of state travel 2019-2020
TEACHER EVALUATION SYSTEM
Evaluation System
PD Schedule 2019/2020
MI SCHOOL DATA
FOIA
mid-year goals and ECLP reporting.